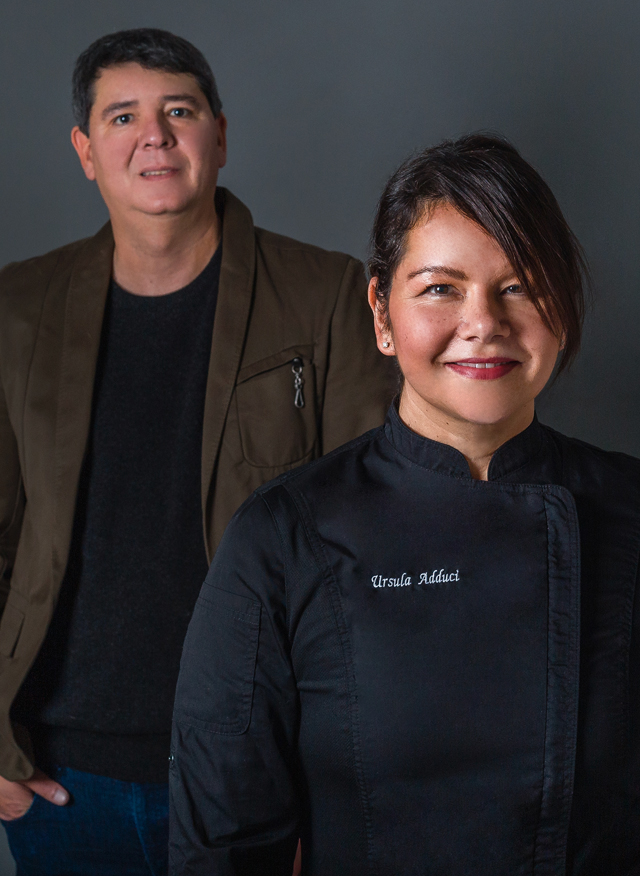 Ursula Adduci is a creative, an every-hour-of-the-day creative. That's why Sazon is a perfect reflection of herself: color, flavor, imagination, and passion at work. That promises a real party on every dish she presents, because that's the way every Sazon dish is born, in a very happy kitchen, full of aromas, noise, and warmth.
In the last decade, Ursula's cuisine has been tasted by his Majesty the King of Spain, three US Presidents, politicians, Nobel Prize Winners, and an Academy Award Nominated Actress, every one of them a happy customer. You will be too.
Ursula is a happy wife and mother that made Chicago her home in August of 2000.

Ernesto Adduci brings his 30+ years of experience producing and marketing events to Sazon. He has developed hundreds of top events/experiences in several continents and developed and supported award winning out-of-the-box ideas for more than two decades, including four Cannes Lions.
Currently he continues production of the largest Costa Rican music festival, and just published a book about his life with music. He is a soccer enthusiast, music lover, world traveler, husband, and father of "the most beautiful boy in the world".